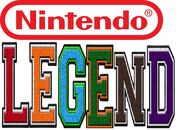 Nintendo Legends (Also Known as NL)
 is a MOBA Game (Mutiplayer Online Battle Arena) it was launched on September 28,2014,this game is based on 
Jericho roundtree's
 series 
The Mushroom Fighters
.
Development
On The Mushroom Fighters wiki marioandgoku (Jericho) said on a blog that a MOBA game is on the works. Gameplay is Just like other MOBA games,such as Adventure Time: Battle party,Leaque of Legends,and also Dota 2,The player and his/her's teammates take down another team's base or by the most points at the end of the game (Matches can also be no time limit),player can customize his/her's backpack they buying seperate item from a backpack,matches are PVP,players vs bots,and 2 bots, 1 player and 3 bots.
Playable Characters
There are currently 17 Characters in the game.
Chararcter Artworks
Role Icons
Gallery
TBA.
Triva
This is the first 3D Game for the mushroom fighters.